The OPIS Tanker Tracker provides a constant inside track on the arrivals of refined products shipments into Europe's import-dependent fuel markets.
You may request a three-week, no obligation, no-credit-card-required trial of the Tanker Tracker vessel list that underpins OPIS's coverage of the European market. You will be contacted with subscriber information using the details you provide below.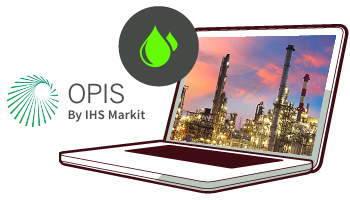 Service Subscription
Access to the OPIS Tanker Tracker is available to FleetMon.com users on the basis of a service subscription with Oil Price Information Service (OPIS) and FleetMon.com. Note that this service is NOT included in the regular FleetMon.com plans.
The data in this service is updated as and when the editors have new updates to include. Please note that shipping data are subject to change and OPIS cannot warrant the accuracy of vessel information.