Advanced fleet monitoring with desktop and mobile access.
Intelligently designed for the management of fixed and mobile assets, the weatherproof FleetMon S1-C GPS Vessel Tracker device is a practical solution for boat and vessel tracking. With its extremely compact size, the S1-C tracker can be easily installed out of view, allowing owners to keep track of their vessel at all times.
Improve your security and operating efficiency
Many insurance companies offer discounts to owners who install GPS trackers onboard their vessels. In the event of theft, priacy or power outages, the battery powered S1-C is an invaluable security asset, even for large commercial fleet owners and chartering companies that require redundancy in their tracking systems.
Not your ordinary GPS web platform
FleetMon's innovative GPS vessel tracking web-platform seamlessly utilizes the reliability of AIS tracking for FleetMon's global AIS network. With a comprehensive vessel monitoring solution, users have access to powerful reporting tools, weather data, convenient smartphone apps and alerting options.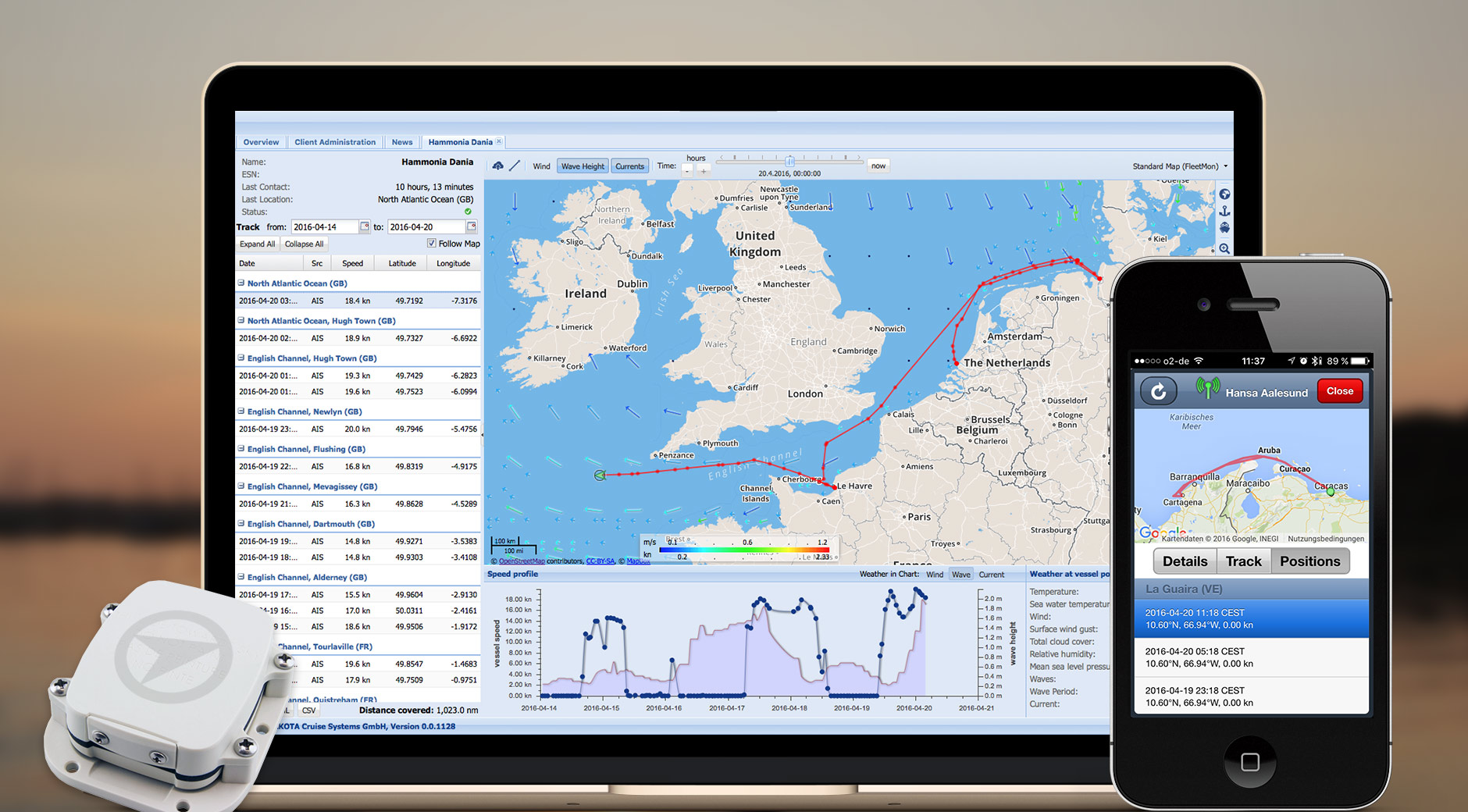 Satellite tracking made easy
Key benefits
real-time monitoring and nautical supervision
long-term track history, analysis and performance assessment
reliable: up to four different signal channels, including Inmarsat and Satellite AIS
flexible: all vessels in one system
cost-efficient: lowest satellite airtime cost, flat-rate pricing
Benefit from an information advantage
full-featured reporting and management tools on a secure website
free smartphone apps
user account management
flexible web map components - fleet position display on the internet
collaboration made easy
Live operations monitoring
full global ECDIS navigation charts
European Inland ENCs
present weather and sea conditions: wave height, currents, wind, ice, etc.
surrounding maritime traffic
Set up a trial for your fleet today!