Accidents reports from Lloyd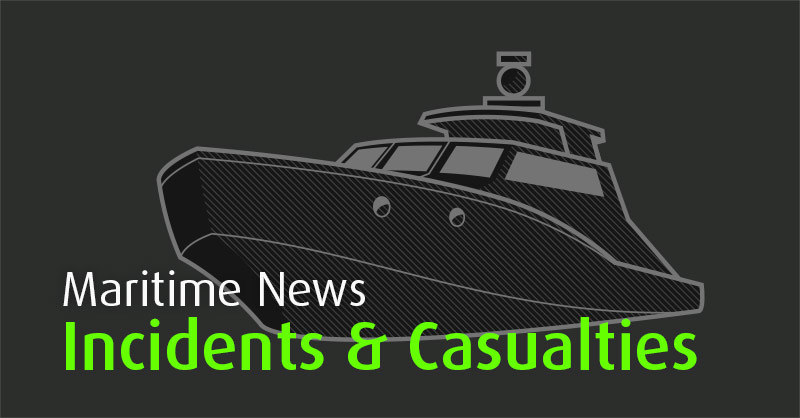 MSC Seattle (IMO 9285689, dwt 93728)
Mechanical failure on Jan 23 in North sea, fixed by crew, resumed voyage.

Tomini Sincerity (IMO 9632806, dwt 57000)
Mechanical failure off Namaqua, ZA, South Atlantic, anchored on Jan 20, fixed by crew and sailed to Cape Town, arrived on Jan 24.

Shorei (MMSI 431007895, flag Japan)
Grounded on Jan 22 in Kanmon, refloated in an hour.

Nave Equinox (IMO 9351634, dwt 50922)
Engine failure during Bosphorus transit on Jan 23, brought to anchor at Bakirkoy anchorage, Marmara sea, on Jan 25 was still at anchor. En route from Bulgaria to Malta.

Mekhanik Yartsev (IMO 8904367, dwt 2650)
Engine failure due to faulty fuel pipe on Jan 22 shortly after leaving Southampton, English Canal, repaired by crew, resumed sailing to Warrenpoint, but on Jan 23 interrupted voyage and anchored in Lyme Bay, reason unknown. On Jan 25 was still at anchor.

Source: Lloyd. Published by Vesseltracker.