Major rescue operation off Azores – drama and tragedy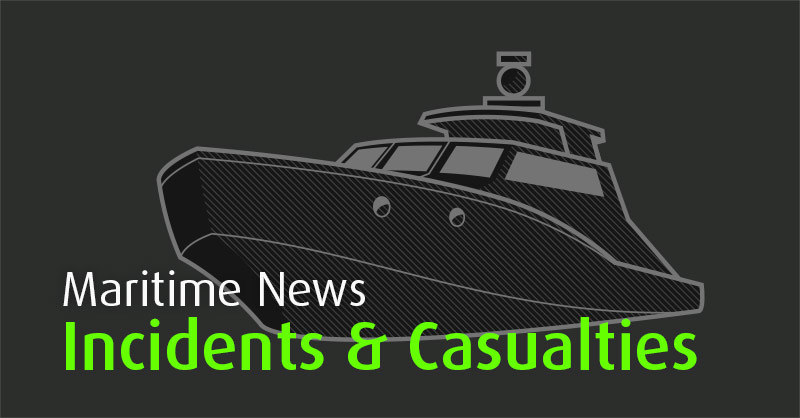 Portugal rescuers completed rescue operation in the Atlantic 500 nm south of Azores, rescuing the crews of 5 distressed in a strong storm sailing yachts. Operation was coordinated by MRCC Ponta Delgada, and lasted from 0200 UTC May 6 until 1225 UTC May 7.
2 crew of yacht Manca 3 (MMSI:367641150, flag USA) were rescued by mt Archangelos Gabriel (IMO 9308998).
4 crew of yacht Kolibri (flag Norway), aged between 40 and 60, was rescued by helicopter of Portuguese Air Force, mast of the yacht was broken, communication disabled.
2 crew of yacht Gandul (Dutch flag), aged 45 and 56, were rescued by container ship Cafer Dede (IMO 9365831).
Much more dramatic and tragic was the rescue of a French yacht Reves Do with 4 people on board, man and wife and two their children, daughter and son. Yacht suffered among other things, fire, and sank during night time. Mother and boy managed to get into a life raft and were rescued by capsize bulk carrier Yuan Fu Star (IMO 9493585). Father and daughter were floating in the water and located in the morning in daylight, a survival kit was dropped, they were rescued by hospital ship Esperanza del Mar. Regretfully, the child died.
Swedish flagged yacht Missy 32 with 2 crew on board managed to take situation under control and rejected assistance and rescue, resuming her voyage.
Previous news:
Major rescue operation off Azores, 5 yachts with 14 crew in distress
5 sailing yachts with total 14 yachtsmen, positioned some 500 nm south of Azores, Atlantic ocean, issued distress signals at around 0200 LT May 6, MRCC Ponta Delgada, Azores, is coordinating rescue operation. By 0045 UTC May 8 eight yachtsmen were rescued in three mission, four by helicopter and four by nearby merchants vessels which were directed to distressed yachts by MRCC Delgada. Presently one more mission is under way, to rescue remaining six, among them two children. Yachts were distressed in a stormy weather.