Bulk carrier Adamastos to be towed to China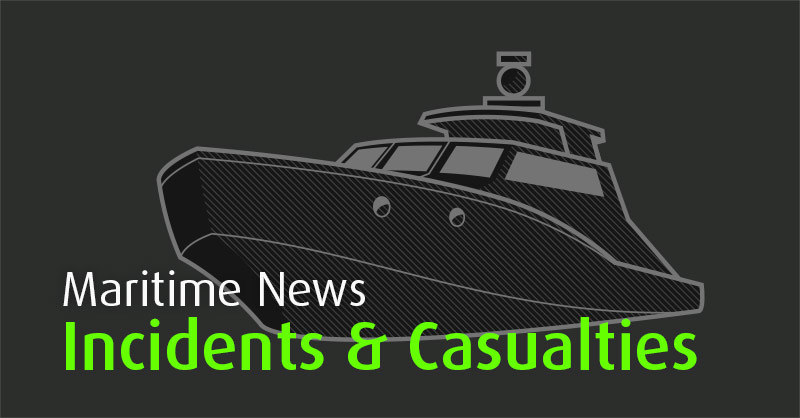 Bulk carrier Adamastos new owner on Mar 27 got a notice from Brazilian Navy authorities requiring vessel to be taken out from Rio Grande, as the vessel, loaded with 59000 or 50000 tons of soybeans, is posing a threat to port and shipping in the area. Vessel reportedly, is to be towed to China by the end of April. Reportedly, new owner is UK-based company, which bought the vessel and paid some $5 million of debts.
First news:
Bulk carrier Adamastos in 3 months trouble in Rio-Grande, may be auctioned
Nov 26 2014: Crew of a bulk carrier Adamastos asked for help on Nov 25, vessel is stranded in Rio-Grande, Brazil, since August. Adamastos loaded a cargo of 50,000 tons of soybeans in August, and grounded while leaving the port. She was refloated and inspected by authorities, inspection found many deficiencies and also, unpaid port charges and some other bills, totaling $3 million, according to local media. Vessel was anchored on Rio-Grande road and is presently in the same position. Since August, vessel's crew is actually abandoned, supplies ran out, they weren't paid, according to their statement, for more than 6 months. 22 crew includes Philippines, Greece, Georgia, Romania, Egypt, Ukraine and Indonesia nationalities. It is understood, that the authorities and public services are trying to somehow resolve the situation, provide crew with supplies and find a way out of this deadlock, maybe by auctioning vessel and/or cargo, which is worth (soybeans) $18 million.