Ferry Maharlika II disaster: 105 rescued 2 dead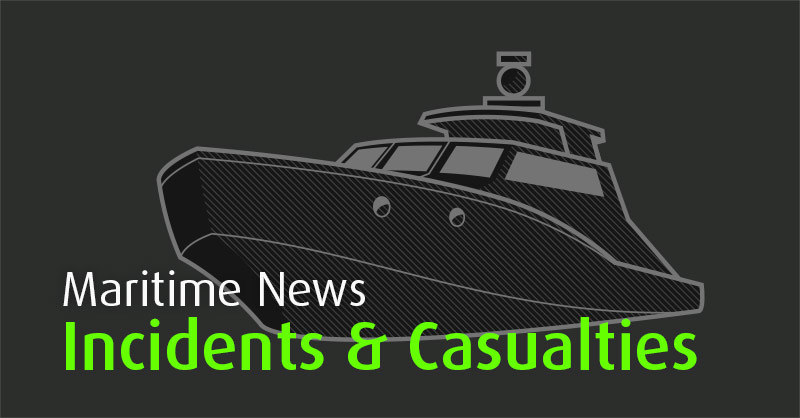 Ferry Maharlika II (or 2) sank in choppy waters late at night Sep 13 or early in the morning Sep 14 midway between Surigao City and Southern Leyte, en route from Surigao to Liloan, Southern Leyte. Vessel encountered heavy weather with high seas and strong wind, it is understood that the engine failed at around 1600 LT Sep 13, so the rest was a matter of time. Vessel couldn't keep against waves and wind and exposed its' side to crushing waves battering. Search and rescue operation was launched at 1630, with ferry Maharlika 4 later joined by LPG tanker Epic St. Martin and bulk carrier Lara Venture. Initial reports said there were 84 people on the ferry – 56 adults, 2 children, and 26 crew. Latest Philippine Coast Guard report mentioned 105 rescued people and two fatalities by 0214 LT Sep 14. 34 already have been disembarked in Surigao (most probably rescued by Maharlika-4), 53 and two dead were on board of Epic St. Martin, and 17 on board of Lara Venture. No missing persons mentioned in the report, it may be presumed then, that rescue operation is over.
There are several numbered Maharlika ferries in Equasis database, with different number writings, two are 1 and 2, the rest have numbers written in Spanish, like Maharlika Quatro (4).
Passenger ro-ro vessel Maharlika 2 (II?), IMO 8129773, gt 1865, built 1984, flag Philippines.
Passenger ro-ro vessel Maharlika Quatro, IMO 8870308, gt 299, built 1993, flag Philippines.