Taiwanese boxship Chen Chang collided with Chinese freighter, Kinmen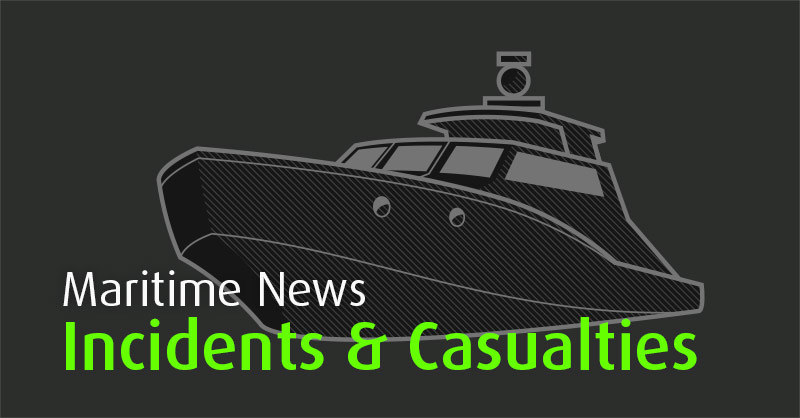 Focus Taiwan News Agency reported the collision of Taiwanese and Chinese cargo vessels near Kinmen Island on Mar 24 13:
The 1500-ton Chien Chang, which had set off from Taichung the previous day, put into Liaolo Harbor on Kinmen after the collision at around 4 a.m., the officials said.
The incident, which took place six nautical miles off the harbor, caused no injuries, but a hole above water line and other damage were found on the bow of the container ship, which is registered in Kinmen and which plies the route between Taiwan, Kinmen and China's Xiamen, according to the officials.
Some 12 crew members from the 2,000-ton Chinese vessel were brought to safety by a rescue ship from China after the captain gave the order to abandon ship.
Comment:
The Taiwanese and Chinese media apparently misspelled the name of the Taiwanese vessel, because as it is seen on photo of the damaged Taiwanese vessel, name is in hieroglyphs. The vessel in question is Coastal boxship Chen Chang, if to compare hieroglyphs in photos of Chen Chang and damaged vessel (Focus Taiwan). As of morning Mar 25 Chen Chang was at anchor off Liaolo harbour, Kinmen. Chinese vessel is still unidentified. Vessel may already sink, it's not known yet. See photos and map at
http://www.news.odin.tc/index.php?page=view/article/254/Taiwanese-boxship-Chen-Chang-collided-with-Chinese-freighter-Kinmen