Ferry Koh Larn disaster in Pattaya claimed 7 lives, search and rescue under way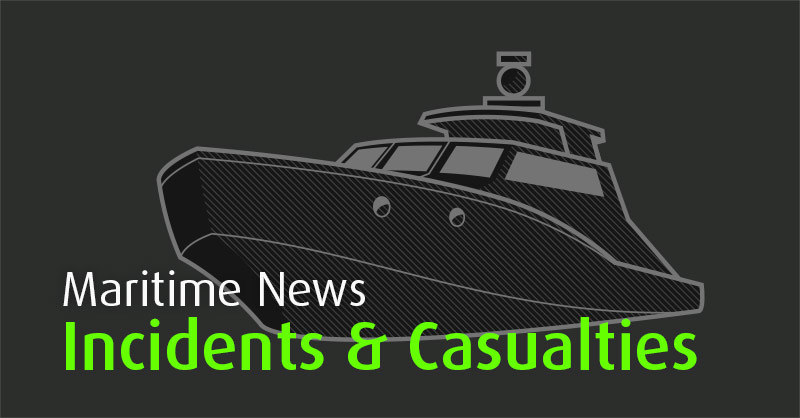 Local 2-deck ferry Koh Larn 1 capsized and sank in famous Pattaya resort waters in the evening Nov 3, with more than 200 passengers on board. From the time first news were published, until 0900 Bangkok time Nov 4, news and reports are still contradictory. More or less proved is the number of rescued people, 209, some 15 of them hospitalized, some in critical condition. 7 are confirmed dead – 3 Russian tourists (including 1 woman); 1 Chinese tourist; 3 Thais (including 10-year boy).
It's not even known yet where exactly ferry sank. Some reports say ferry sank some 500 meters off Koh Larn Island, some say it happened just 100 meters off Bali Hai Pier.
The ferries like the one which sank are connecting Bali Hai Pier in Pattaya and Koh Larn Island, a popular destination for many tourists, who're usually taking a day-time trip to enjoy local beaches. Koh Larn 1 was the last ferry that day to leave island, at around 1700 Bangkok time. Max capacity is said to be not more than 150 passengers, so ferry was definitely overloaded, but the circumstances of the disaster make it irrelevant. Vessel's pump failed, with ensuing water ingress on the lower deck. People rushed to the upper deck, making vessel unstable. If there were some 100-150 passengers, providing all of them gather on upper deck, the result would be the same.
Search and rescue is under way. Of course there was no record of the number of the people who boarded the vessel, let alone their names – a widespread practice for local ferries not only in Thailand, but in many other countries as well, it's only a 5-mile trip from island to Bali Hai Pier. Authorities fear there are other victims who died on board of the vessel, and went down with it.
I've been on that Bali Hai Pier just two days before the disaster, in the morning Oct 30. There was a constant flow of tourists hurrying to ferries for a trip to Koh Larn island.
Voytenko Mikhail