Aft section of bulk carrier Smart towed away and sunk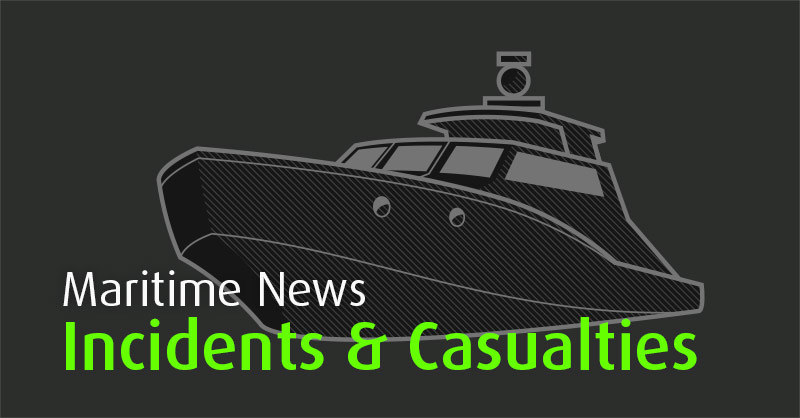 The aft section of the bulk carrier Smart was towed outside Richards Bay on a weekend 5-6 Oct and sunk some 28 miles off the bay, stripped off all pollutants. The fore section is still in Richards Bay, removing of the fore section is more demanding, because the holds are flooded, coal turned into some kind of pulp and is to be pumped out with submersible pumps.
Grounding report:
Capesize bulk carrier Smart in full load ran aground and broke in two, Richards Bay
August 19, 2013
Greek capesize bulk carrier Smart ran aground on a sandbank off Richards Bay entrance channel at 14:10 LT Aug 19 13, reported NSRI, SAR. Vessel loaded with 147 650 tons of coal left Richards Bay Coal Terminal (RBCT) just before 13:30 with pilot on board. Vessel was bound for Fangcheng, China. Reportedly, Smart ran aground due to mechanical failure, in adverse weather condition with strong wind and sea. Tugs tried to pull vessel free, but failed. At about 16:00 cracks in a hull in middle section area emerged, vessel actually broke in two, and master requested an evacuation. 23 crew was airlifted by Transnet National Ports Authority (TNPA) helicopter, no injures reported. Vessel is stranded off the channel, but traffic is temporarily suspended. Nationalities of the crew unknown.
Bulk carrier Smart, IMO 9137959, dwt 151279, built 1996, flag Panama, manager UNIMAR SUCCESS SA, Greece.