Explosion and fire on submarine on INS Sindhurakshak, Mumbai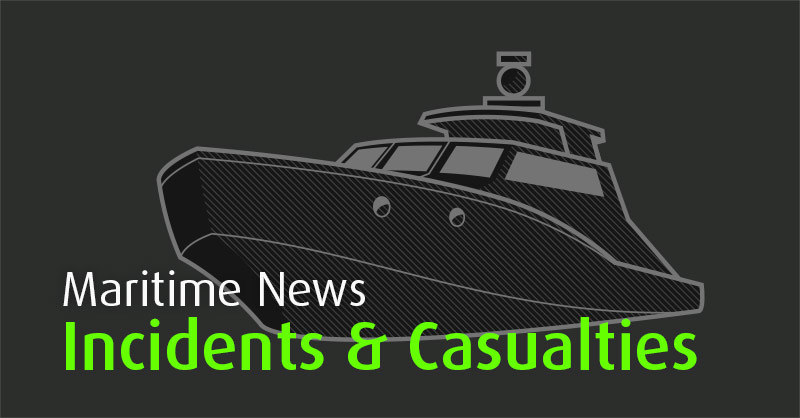 Indian diesel-electric submarine INS Sindhurakshak suffered a huge explosion and ensuing fire early in the morning Aug 14 13, while docked at the high security naval dockyard in Mumbai, write Indian The Times of India. The blast followed by a fire occurred shortly after midnight on the INS Sindhurakshak submarine. Many sailors on board the submarine reportedly jumped off to safety. "However, there is likelihood of some personnel being trapped inside. The details are being ascertained," an official defence ministry statement issued at 3.15am said. Some injured sailors have been rushed to naval hospital. The cause of the explosion and blaze, as well as the extent of damage to the submarine and naval properties, is still not known. At least 16 firefighting teams were engaged in fire fighting, they said by 03:00 LT fire was put under control and prevented from spreading to other vessels docked in the vicinity. The smoke emanating from the dock could be seen in many parts of south Mumbai.
INS Sindhurakshak was ordered by Indian Navy and built in S-Petersburg, Russia, in 1995, the ship was commissioned in 1997. INS Sindhurakshak is a diesel-electric submarine of Kilo Class, Project 08773. In August 2010, INS Sindhurakshak arrived at Zvezdochka shipyard in Russia, for an overhaul and upgrade.The submarine has been modernized and repaired, all works were completed by October 2012.
Displacement: 2325 tons surfaced; 3076 tons dived.
Length: 72.6 m
Crew 52, incl 13 officers.
Armament missiles and torpedoes.
Speed 10 knots surfaced; 17 knots submerged.