Tanker Patriot Andalan with 5,400 tons of fuel sank in Ternate, North Maluku, Indonesia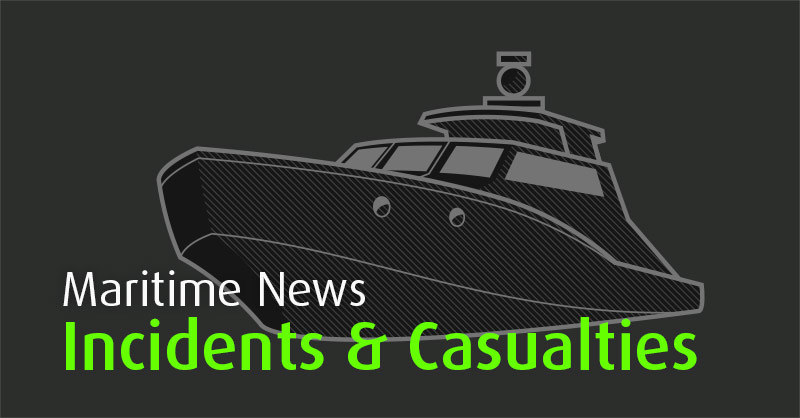 According to Antaranews.com (Indonesia), product tanker Patriot Andalan sank in Port Ternate, Ternate island, North Maluku islands Indonesia, Molucca sea, on July 31. Vessel arrived to Ternate from Papua New Guinea with the cargo of 5,000 tons of heavy fuel and 2,000 tons of diesel fuel, and offloaded 1,600 tons of cargo, when the storm hit the port. It is understood, that the vessel, moved by waves, struck terminal constructions, hull was breached, and tanker sank alongside or near terminal, with the rest of the cargo, some 5,400 tons of fuel, on board. The crew and terminal staff which were on board safely left the vessel. Some of the cargo already leaked, but definitely, not all of it, as some media report. Local authorities are cleaning the spill, which is reportedly, small, and are trying to prevent further leaks. If the vessel is lying on bed alongside the terminal or some meters off the berth, being most probably, only partially submerged, then the authorities will be able to offload the rest of the cargo in a short time, preventing big-scale spill.
Pertamina company media is mentioning is a charterer of the vessel, not its' operator. Vessel is operated by INDO MEGA MARITIM PT http://www.indomegamaritim.com/vessels.php
Product tanker Patriot Andalan, IMO 8912687, dwt 7000, built 1990, flag Indonesia, manager INDO MEGA MARITIM PT.
See map and pic of the tanker at
http://www.news.odin.tc/index.php?page=view/article/682/Tanker-Patriot-Andalan-with-5400-tons-of-fuel-sank-in-Ternate-North-Maluku-Indonesia