New type of Nigerian pirates emerged, more dangerous than any other we know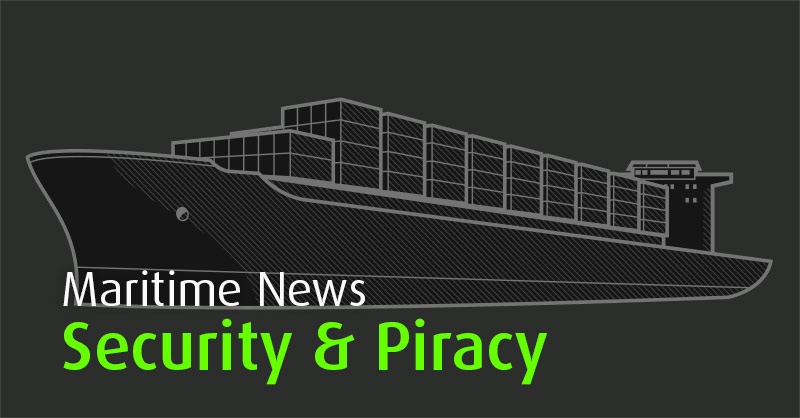 professional criminals with military training hunt vessel on the high seas
Maritime Bulletin received information from reliable sources from Gulf of Guinea, or to be more exact, from Nigeria. Information claims the emergence of a new type of Nigerian pirates, much more sophisticated than any other type of pirates we know, including Somalia pirates. For some time already, Nigerian pirates moved further into Gulf of Guinea, to find and hound vessels sailing in international waters. Judging from the stories of recent attacks and hijacks, they're after container ships, mostly.
This new type of Nigerian pirates does have some military training or military background. Pirates are armed not with just AK-47 and machine-guns, but with explosives and powerful hydraulic cutters to break in citadels, and that's what they already did, in City of Xiamen case. Somalia pirates, for all we know, didn't manage the skills required for breaking in citadels.
Those high-seas pirates, by now, have at their disposal hijacked on April 25 offshore speed passenger boat Utai 8, with, accidentally, bullet-proof superstructure, capable of speeding up to 25 knots (actually, it is not a passenger boat, it's a security boat). Sources say they won't be too much surprised, if pirates, one day, would attack vessels from helicopters.
According to a story told to a source by a seaman who was kidnapped last year and ransomed some 2 weeks after, pirates dens are very difficult to spot, being situated in hard-to-reach jungles along the coastline. Kidnapped crew are kept in a hut with doors in each wall, and bunks inside, for prisoners. They were fed with some kind of porridge, and given bottled water. Pirates were always on alert, readying for battle any time somebody or something was passing their den by.
Piracy in Nigeria and Gulf of Guinea, according to sources, is on the rise, with much more dangerous type of professional criminals coming into play. It doesn't diminish threat of pirates who infest inner waters of Nigeria or Togo – drunken or doped (or both) marauders who attack vessels to rob the crews.
With regards to the above, we have to ask ourselves some questions.
First of all, we have to ask the safety of the citadels, and BMP4 recommendations in general. In the light of what we know and of recent attacks, citadels, when vessel is attacked far away in Gulf of Guinea, may be considered not as a safe haven and only hope, but as a risky place to hide in. Somalia pirates were to get a ransom on an understanding, that they'll return the vessel and the crew, that was the backbone of their business, actually. Nigerian pirates, as it stands, simply don't have much reason to care for crews lives. They kill some crew during the attack and breaking in citadel, so what? They'll take hostages with them anyway, and they'll get the ransom for the kidnapped, casualities or no.
Second question is, what's next? We don't know for sure, if Nigerian high-seas pirates are purposefully chasing container ships. What if they are? What it is exactly they're after – goods, or crew hostages, or both, plus robbing the crew of anything valuable, as a bonus? Or maybe, pirates are working out other schemes of utilizing the hijacked vessels, to get profit in some other ways? I have some ideas about that, but I'd better keep them for myself, alas the pirates would find them usable.
Thirdly, we are to ask the "leaders" of shipping - IMO, BIMCO and the rest of the mob, if they're going to do something about the new risks in Gulf of Guinea. Something more than expressing their "deep concern", I mean. Something more efficient, than signing some new version of Coastal States Code of Conduct, or working out new Best Management Practice? I'm sure they won't. Nigeria is too weak a State to curb its' own piracy, but is strong enough to effectively bar attempts to neutralize piracy threat by any foreign power, State, International or private. The best friend of pirates, the UN, will yell a bloody murder and label any such attempt as a disguised form of post colonialism and downright imperialism. There is no one among the international maritime organizations, who's capable of standing up against populist rhetoric of the UN and concerned States.
Crystal-ball is saying to me, that worse is to come, that all the concerned parties will try to hide the truth for as long as possible, and that any real move to protect the shipping in the region won't take place until the scale of the piracy will be to big to hide from the public.
Voytenko Mikhail
Maritime Bulletin
May 20 13