Fishing vessel Taigan fire update and vessel's details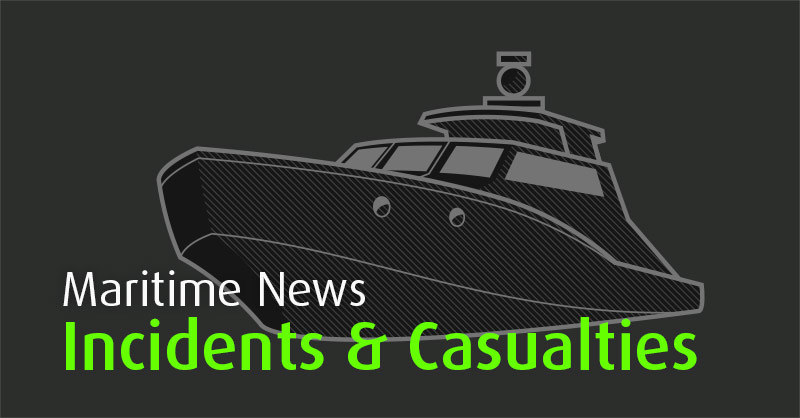 Reader of the Maritime Bulletin sent to me Lloyd's details of fishing vessel Taigan, which suffered major fire, with 6 crew perishing in the fire, on May 16 13 in Wakkanai port, Japan. Vessel changed the names many times, it was re-named as Taigan just days before the accident, on April 25. Vessel arrived to Wakkanai with cargo of crabs from Korsakov, Sakhalin Island. Even Lloyd, though, doesn't know who's the actual owner of the vessel, but some details in the whole story tell the owners are Russians.
Some Russian media already alleged the crabs were poached. Whether is true or not, is irrelevant to the fire, which was caused, most probably, either by a shortcut, or due to negligence of some of the crew. Fire started in the superstructure late at night, that's why it caused so many casualities. Be it morning or day time, there wouldn't be, most probably, no casualities at all.
Vessel's particulars:
Name Taigan
Flag Cambodia
DWT 351
Hull Type Single
IMO 7533240
Type Fishing (General)
GT 497 T
Status Live
Year of build 1976
Contact Fericirea Corporation
Name Taigan since: Before 25 Apr 2013
Name History Vessel Name From Until
Taigan Before 25 April 2013
Sea Dream Before 06 December 2012 Before 24 April 2013
Edelweiss Before 01 June 2011 Before 05 December 2012
Nereus Before 22 June 2008 Before 31 May 2011
Grant After 01 January 1977 Before 21 June 2008
Eiko Maru-95 After 01 September 1976 31 December 1976
Aichi Maru-90 After 01 January 1976 31 August 1976
Flag History Flag From Until Call Sign MMSI Port of Registry
Cambodia Before 22 June 2008 XUCA2 515784000
Russia After 01 January 1976 Before 21 June 2008 UATV 273452900 Nevelsk
Callsign XUCA2
IMO 7533240
MMSI 515 784000
Port of Registry Phnom Penh
Lloyd's accident report:
Casualty Reports: Taigan (Cambodia) 16 May 2013, 04:20 Message text: London, May 16 -- Following received from Vladivostok Rescue Centre, timed 0405, UTC: Fishing (general) Taigan (497 gt, built 1976), with 23 crew members on board, experienced a fire on board, while the vessel was approximately in position lat 45 28N, long 141 45E, near Port Wakkanai, at about 0300 hrs, today. Seventeen crew members have been rescued while six are still missing. Reportedly, the fire is still not under control.
Casualty Reports: Taigan (Cambodia) 16 May 2013, 08:41 Message text: Manila, May 16 -- Six Russian crew members of fishing (general) Taigan were killed in a fire, which broke out on board the vessel, on the evening of May 15, at the Port of Wakkanai. Seventeen other crew members on board the vessel were able to escape from the burning vessel, however, six of them sustained minor injuries. The fire continued for almost 11 hours before it was extinguished by firefighters. Following the fire, rescuers searching the vessel found the bodies of the six crew members. -- Correspondent.
Casualty Reports: Taigan (Cambodia) 17 May 2013, 02:56 Message text: Yokohama, May 17 -- Fire on-board fishing (general) Taigan, which started at around 0145 hrs, May 16, at the pier in Wakkanai Port, was extinguished at around 1300 hrs, the same day. Six crew members died due to the fire. -- Lloyd's Agents (Cornes & Co., LTD).
On a first photo Taigan under the previous name Sea Dream. See all photos at http://www.news.odin.tc/index.php?page=view/article/414/Fishing-vessel-Taigan-fire-update-and-vessels-details