Careers
FleetMon empowers shipping companies, captains and maritime enthusiast by allowing them to track and analyze their business. Today we have customers across 228 countries and around a half million users.
---
Available Positions
Responsibilities
You will serve customers by providing product and service information; resolving product and service problems.
Job Duties
Attracts potential customers by answering product and service questions; suggesting information about other products and services
Identify and assess customers' needs
Opens customer accounts by recording account information
Maintains customer records by updating account information
Resolves product or service problems by clarifying the customer's complaint; determining the cause of the problem; selecting and explaining the best solution to solve the problem; expediting correction or adjustment; following up to ensure resolution
Recommends potential products or services to management by collecting customer information and analyzing customer needs
Prepares product or service reports by collecting and analyzing customer information
Contributes to team effort by accomplishing related results as needed
Requirements
Proven customer support experience or experience as a client service representative
Strong phone contact handling skills and active listening
Familiarity with CRM systems and practices
Customer orientation and ability to adapt/respond to different types of characters
Excellent communication and presentation skills
Ability to multi-task, prioritize, and manage time effectively
Skills and Qualifications
Product Knowledge, Quality Focus, Problem Solving, Question Asking Skills, Market Knowledge, Documentation Skills, Listening, Phone Skills, Resolving Conflict, Analyzing Information, Multi-tasking
Languages: German & English fluency required. Other languages a plus.
Apply now
Your profile
You have ideally a completed an IT degree with a focus on web technology or are a passionate web developer with proven experience. Solid knowledge of client-server architecture. You possess advanced knowledge in the following areas: HTML5 and CSS and are experienced in programming with jQuery. JSON, REST, CRUD are not foreign words to you. You have experience with Agile, test-driven software development with Scrum.
Responsibilities
You work actively on the development of the FleetMon platform and the expansion of Web-GUI in design and functional areas. Together with your team, you develop intuitive and flexible front-end applications based on current Web standards and GUI guidelines.
Beneficial skills
Python, Django / Jinja2 Templates
PHP
Google Closure Tools
Mapping framework, OpenLayers / Leaflet
Knowledge of SQL (MySQL, Postgres) and No-SQL DBs (Redis)
You are excited about new ideas, constantly learn new things and are obsessed with detail
Apply now
---
We offer
Future-oriented tasks, a dynamic motivated team, a casual working atmosphere, challenging projects with a lot of personal responsibility, flat hierarchies and short decision-making and a perfect location in the City.
How we work
We enjoy working in the midst of digital technologies and professionally exciting topics. A team of competent and friendly colleagues. Quick decision-making and a good working atmosphere.
Culture at FleetMon
Headquartered in the beautiful Hanseatic town of Rostock, FleetMon is a young startup that embraces flexible working and personal development.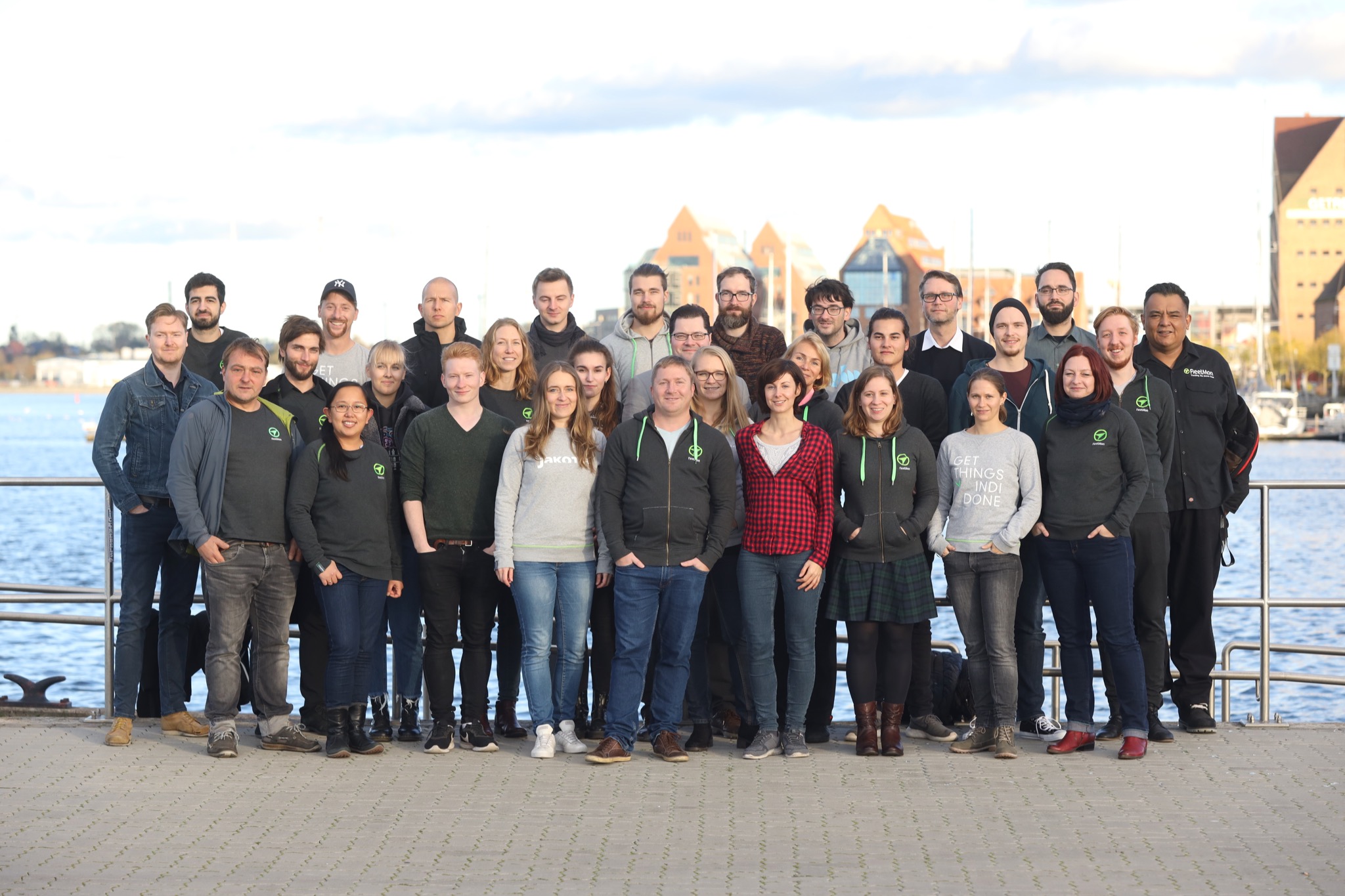 FleetMon's culture is driven by transparency, respect, open discussion, collaboration and blunt and direct feedback. In fact we're obsessed with communicating with our users as well as within the team. We hate bureaucracy and slow moving organizations – but we're suckers for well defined processes. We love lean, iterative improvements and success is measured by the value we create for our users.
Prestigious clients