Professional live vessel tracking for the maritime industry!
Live AIS Coverage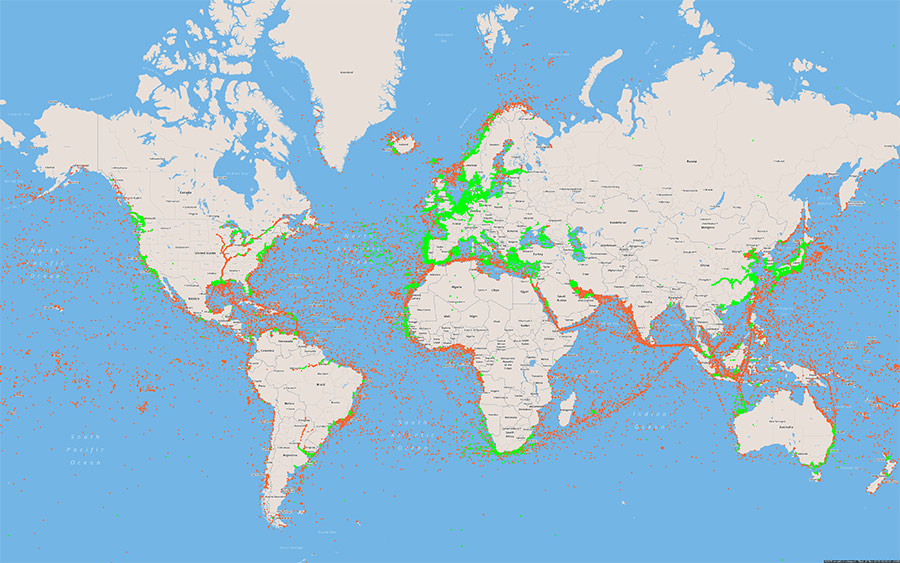 FleetMon is an open database of ships and ports world-wide. Have Access to real-time AIS position data, technical information and photos on more than 810000 vessels. Use the search function to find FleetMon Vessel Database resources, look up ship particulars, their schedules and port arrivals for the coming weeks, or analyze ship trading patterns.
FleetMon Explorer is your interactive tool for live AIS vessel tracking. Providing you with a real-time view of the marine traffic, from global overview to the single ship, it is an outstanding and powerful tool for operations monitoring, fleet tracking, logistics scheduling, research and traffic analysis that runs right in your browser. Several map types are available, including satellite maps and navigation charts. Start FleetMon Explorer now and enjoy a stunning new perspective on the world of ships!
Sign up for a free Open account on FleetMon to get started, or subscribe to the Unlimited plans for your professional work.
Learn more about FleetMon's functions and what it can do for you.