Fleet monitoring with FleetMon Satellite Tracking: follow your fleet worldwide!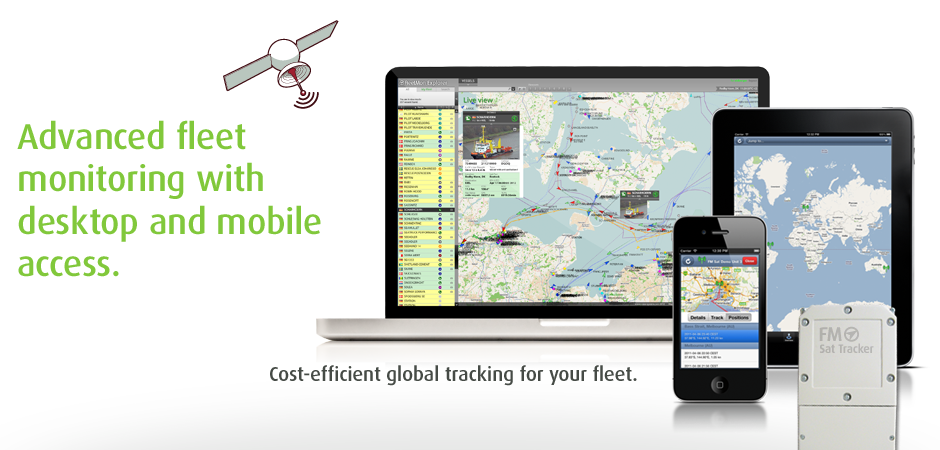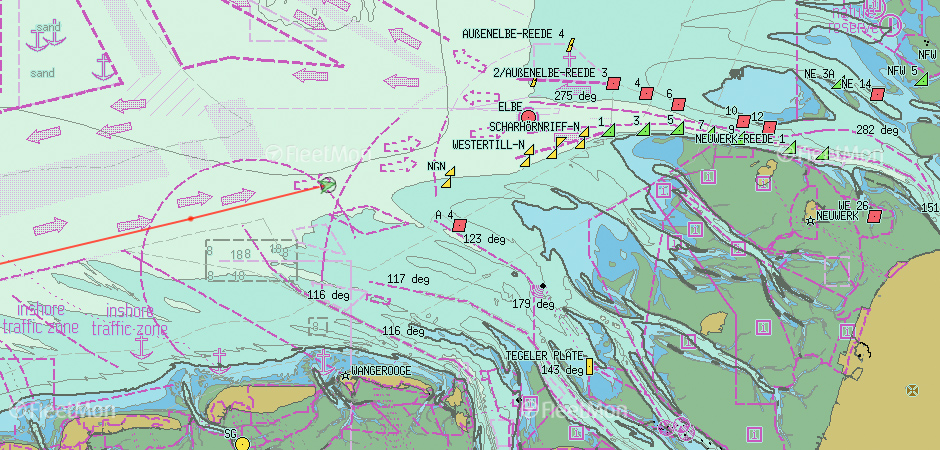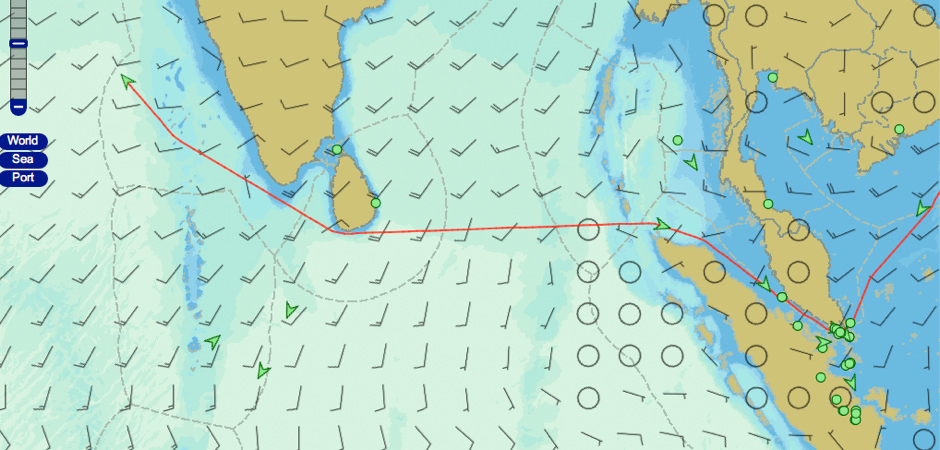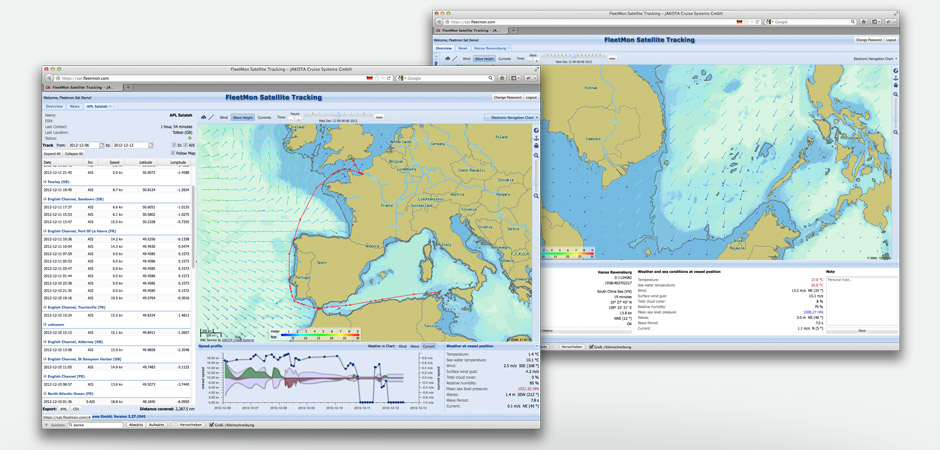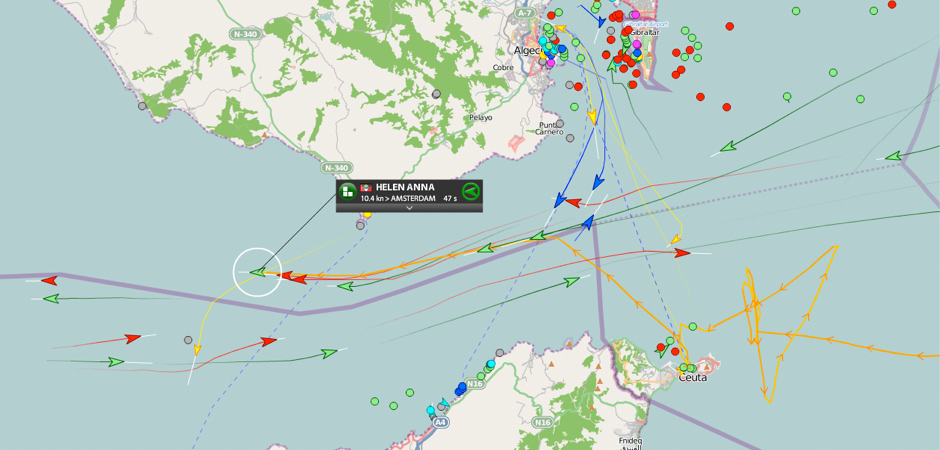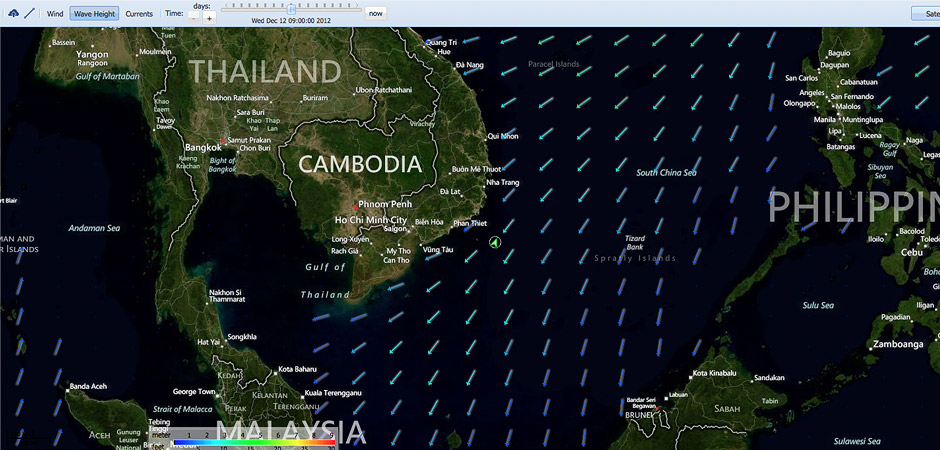 Stay connected with your fleet.
The innovative FleetMon Satellite Tracking combines the powers and reliability of AIS and satellite-based tracking in a comprehensive fleet monitoring solution with powerful reporting tools, convenient smartphone apps and flexible IT integration options.
Modern fleet management is the key task to assure and increase safety, efficiency and revenue of your fleet. It is an indispensable information hub for your entire business.
Nautical supervisors require up-to-date ship positioning information together with detailed navigation charts and weather/sea state information, for guidance and emergency response. Detailed, reliable figures on track, speed and weather conditions from a long-term history are vital for any analysis of the fleet performance, enabling targeted optimization strategies to reduce costs, fuel consumption and lay time. Customers, partners and staff world-wide benefit from easily accessible fleet scheduling information, thus improving continuous uninterrupted flow in the logistics chain.
Fleetmon Satellite Tracking has been designed to take up this increasingly important role.
Download Product Brochure (PDF)
Vessel tracking with terrestrial AIS provides undelayed signals with superior resolution while technically limited to near-shore conditions. Vessels will be lost out of sight when they sail to the open seas or areas not covered by terrestrial AIS. FleetMon Satellite Tracking offers various options to track your ships anywhere on the globe by satellite, including Inmarsat and satellite AIS.
Key benefits
live real-time monitoring and nautical supervision
long-term track history, analysis and performance assessment
desktop and smartphone access on iPhone, iPad, Android and Blackberry
reliable: up to four different signal channels, including Inmarsat and satellite AIS
flexible: all vessels in one system
cost-efficient: lowest satellite airtime cost, flat-rate pricing
Live operations monitoring and nautical supervision
full global ECDIS navigation charts
European Inland ENCs
present weather and sea conditions: wave height, currents, wind, ice, ...
surrounding maritime traffic
Let customers and staff benefit with information advantage
full-featured reporting and management tools on secure website
free smartphone apps
user account management
flexible web map components - fleet position display on the Internet
collaboration made easy
Get in touch and set up a trial for your fleet today!
FleetMon Vessel Tracking Products