More FleetMon: vessel tracking available, the way you like it.
Fleetmon Web Map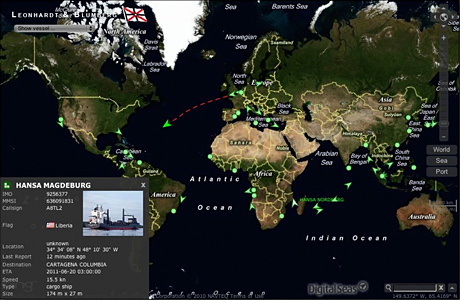 Whether you would like to present current fleet positions on your company website or display ship traffic in your region on your personal homepage, Fleetmon Web Map is your innovative map software for integration in your websites.
With advanced features such as:
quick search,
ship photos,
track display and
different maps types,
it will set your site apart and partners as well as customers will appreciate the additional service.
As a component in your company Intranet, it will give your staff effortless fleet position information anytime they need.
Based entirely on latest HTML and JavaScript technologies, it runs in any modern browser, on iPads, Android tablets and netbooks - without the need for additional plugins.
Fleetmon Web Map is highly flexible and can be taylored to your specific needs.
fleet position display on your corporate website:
Fleetmon Presenter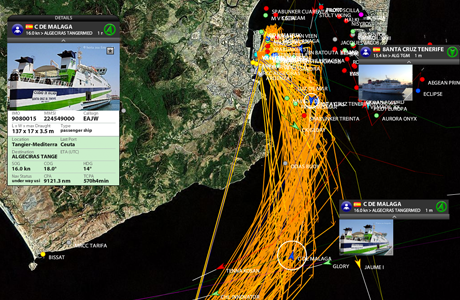 Give your fleet the individual presentation that it deserves,
in entrance halls and conference rooms, with the interactive Fleetmon Presenter.
Fleetmon Presenter adopts to fit your corporate design:
photos,
films and
other interactive media
can be integrated into the display cycle. Providing brilliant display on screens of any size, Fleetmon Presenter runs unattended, showing fleet position overviews and zooming in to ships' berthing in a lively and informative presentation.

fleet presentation for CEO or control room displays:
FleetMon Vessel Tracking Products